Hello! It's 2012! ZOMG!
So, how are you? It's been a while.
Really? Wow, that's amazing. You've been busy. High five!
Me? Life is brilliant. Best Day Ever, everyday. Cuz I choose it to be.
I'm helping trailblazers like you get clear on their Life Purpose,
making/eating mind-blowingly luscious raw food,
and taking daily advantage of energy healing.
Party!
OH YAH AND ARCHIVED SUGAR ROCKET IS BACK ONLINE!!!!1
Looking for the vegan section? Ta da! It survived the server switch!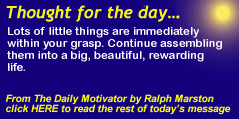 PS- Just GUESS when I made this page/Flash.
Nope, guess again.
2002! F'reals!
PPS- When you were informed that, in literature, Sci-Fi "could possibly happen" and Fantasy "could never happen"... did you get all bummed and turned off from Fantasy? (My Earth sign, Type A, left-brained homies, I'm looking at you.) Well that was my response anyway. Remember my Star Wars obsession?
But dig this... turns out everything is as "real" and "possible" as anything else.
Rewatch The Neverending Story.
Victorious High-Fives,
Lauren